Message from the CEO – Brent Renfrew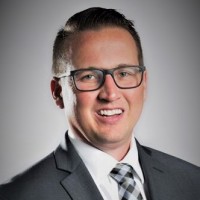 As we continue to confront the challenges posed by the COVID-19 pandemic, I wanted to take a moment to update our talented team, customers, communities and our owners, the shareholders of Arctic Slope Regional Corporation (ASRC), regarding the actions ASRC Industrial is taking to maintain the health and safety of all of our stakeholders, while slowing the spread of the virus. We are actively incorporating guidance from the Centers for Disease Control, World Health Organization and governmental authorities into our daily operating rhythm on a real-time basis.
Specifically, we have enhanced our health and safety protocols, actively refined our work procedures to ensure no disruption in the delivery of the exceptional service our customers have grown to expect and updated our business continuity plans to increase flexibility and responsiveness to emergent needs.  Additionally, consistent with the ASRC Industrial approach to confronting any challenge, our team continues to focus on what each of us individually can control in regards to limiting the spread of the virus. In this case, each individual member of the ASRC Industrial family is doing their part to limit the spread of the virus by focusing on personal nutrition, sanitation, hydration and education.
Going forward ASRC Industrial will continue to focus on ensuring the health and safety of all of our stakeholders, while delivering on our service commitments to our customers. I am confident that the combination of the more than 250 years of experience the ASRC Industrial family has in overcoming obstacles, the commitment of our more than 5,000 talented team members and the support of our parent company, Arctic Slope Regional Corporation, positions ASRC Industrial to achieve these objectives and ultimately continue the pursuit of our enterprise purpose—To Leave Things Better Than We Found Them.
Be Safe,



Brent Renfrew
President & Chief Executive Officer
ASRC Industrial

COVID-19 RESOURCES 
The Coronavirus 2019 (COVID-19) has brought new challenges to each of us, both at work and at home. From the cancelation of our regular activities to the closure of schools and gyms, many of us are learning to adapt as the situation with COVID-19 evolves.
To help maneuver the challenges the virus presents, ASRC Industrial compiled a list of health, remote working and child-at-home resources.

Symptoms Resources (CDC)
Preparedness Resources (OSHA and CDC)
Tracking Resources 
Health
Cigna (AIS, Petrochem, S4, Hudspeth, Brad Cole Construction, RSI and API):
Cigna medical customers have access to the Health Information Line (HIL) and the ability to talk to a nurse 24/7 by simply calling the number on the back of their ID card (800.Cigna24).
Cigna offers Virtual Care (also known as telehealth) and that is available to you if you have Cigna. Virtual Care allows you to visit licensed doctors through Cigna's two vendors:  AmWell and MDLive.
You may access Cigna's Coronavirus resource center by clicking here.
Cigna's Stress Management page is available by clicking here.
Other Healthcare Insurance Providers:
Aetna offers COVID-19 resources by

clicking here

.
BlueCross Blue Shield has COVID-19 resources by state from this site.

Click here

for more information.
Humana has several COVID-19 resources, including telehealth by

clicking here

.
Kaiser Permanente offers COVID-19 resources by clicking here.
UnitedHealthcare has several COVID-19 resources available, including telehealth by clicking here.
Remote Working Learning
LinkedIn has provided their Remote Working Learning Path with courses aimed at keeping productivity and morale levels high during this time. Click on the link above to access the courses, which include:
Time Management: Working from Home
Managing Stress for Positive Change
Leading at a Distance
Leading Virtual Meetings
Learning Teams/Skype/Bluejeans/WebEx/Zoom
Support While Children are Home
Looking for some ideas to keep your children engaged at home?  Below are a few resources to assist.
We hope these resources are helpful through this challenging time. Please reach out to any member of the HR Team if you need assistance in the coming days.
Let's Connect