01 | Introduction
Inspiring Growth
We are dedicated to growing and nurturing our people, cultivating their talents, embracing their ideas, and providing them with the training and development to reach their full potential. We are a family, building a thriving organization with great purpose, forging a new path in service, communication, safety and follow through. And our success relies on a strong, supportive culture, involved leaders and long-term commitments to our employees, customers and shareholders.
Introduction
02 | Our Leadership
Our Leadership
We believe our strength comes from a diversity of backgrounds, beliefs, ideas and opinions. Our leadership team represents a wide range of experience, industries and regions, and is continuously growing their capabilities to meet the evolving needs of our customers and benefit our people and shareholders.
And while each has a unique talent and character, the collective experience is greater than any one individual. Together, our passion, teamwork and commitment to quality drives us to celebrate, challenge and pursue paths that empower our people and organization to deliver higher levels of performance.
Our Leadership
03 | Unified By Purpose
UNIFIED BY PURPOSE
Watch our Leadership team's philosophy and what it means to be part of the AIS family.
Unified By Purpose
Leadership Team
All
Corporate Leadership
Operating Group Leadership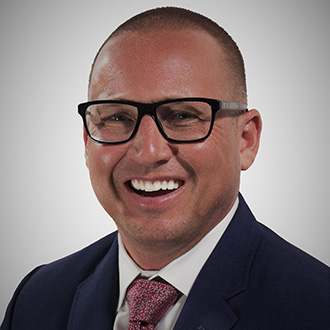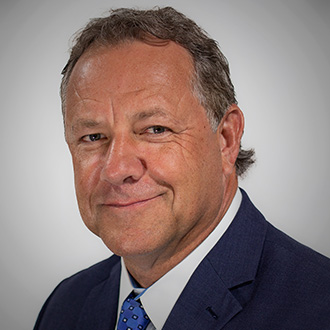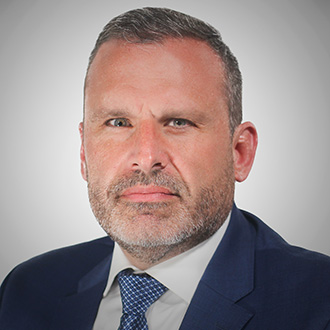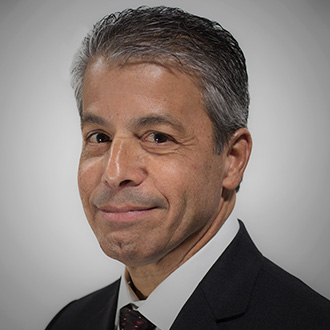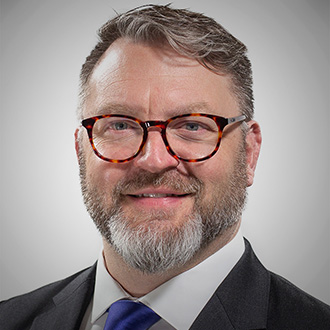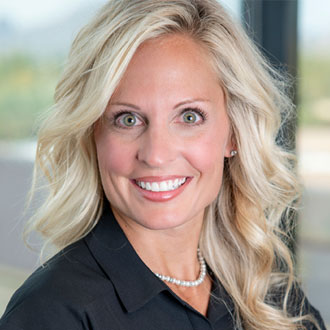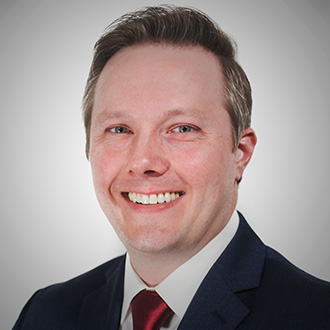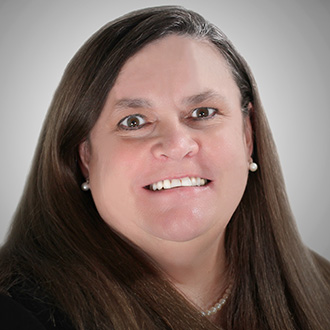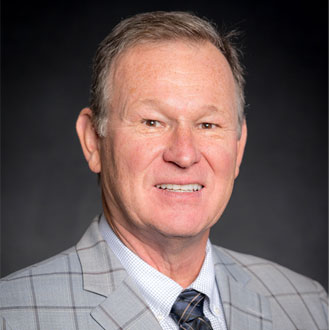 President and Chief Executive Officer
Brent Renfrew
Brent Renfrew serves as the President and Chief Executive Officer (CEO) of ASRC Industrial. In his role, Brent has the privilege to lead a family of companies that includes over 4,500 talented craftsmen and professionals, and is made up of many of the premier industrial, environmental and engineering services companies operating in the United States. As the CEO, Brent is responsible for establishing the vision for the organization and executing a strategy that delivers on ASRC Industrial's enterprise purpose—to leave things better than we found them, inherently fulfilling the organization's respective commitments to ASRC Industrial's: (1) talented team members, (2) customers and strategic partners and (3) owners—the shareholders of Arctic Slope Regional Corporation (ASRC).
Since assuming the role of CEO of ASRC Industrial in July 2019, Brent has worked to foster a people-first culture anchored in an unparalleled commitment to safety, accountability, humility and transparency. He has built a high performing senior leadership team, enabled improved operational performance and enhanced earnings visibility by delivering record backlog. The initiatives Brent has introduced have accelerated ASRC Industrial's growth as reflected by the company rising to #31, #68 and #151, in Engineering News Record's 2020 Top 600 Specialty Contractors, Top 200 Environmental Contractors and Top 400 Contractors rankings, respectively.
Brent joined ASRC Industrial in May 2017 as Executive Vice President of Corporate Development and Chief Financial Officer. He was promoted to Chief Operating Officer in May 2018. Since joining ASRC Industrial, Brent has played a leading role in the development of the organization including the acquisition and assumption of twenty exceptional operating companies.
Prior to joining ASRC Industrial, Brent served in various roles with ASRC Industrial's parent company ASRC, which he joined in 2010, most recently as Vice President of Corporate Development.
Brent holds a bachelor's degree in Accounting from Wayne State University (WSU). He is a licensed certified public accountant (inactive). While at WSU, Brent was a four-year member of the men's ice hockey team. In 2016, he was recognized by the Alaska Journal of Commerce as a Top Forty Under 40 award recipient.
Executive Vice President and Chief Operating Officer
Steve Ennis
Steve Ennis is the Executive Vice President and Chief Operating Officer for ASRC Industrial. As COO, Steve is responsible for oversight and leadership of ASRC Industrial's Operating groups, as well as sales and marketing, supply chain and facilities.
Steve is an industry veteran with more than 25 years of construction, environmental, field services and facilities management experience. Prior to joining ASRC Industrial, he served as President of ASRC Federal's Infrastructure Support and Professional Services Operating Group. At ASRC Federal, Steve managed and oversaw the delivery of a variety of mission critical projects and programs to various federal agencies throughout the United States and 35 foreign countries.
Steve holds a Bachelor of Science degree in Marketing from University of North Carolina-Wilmington.
Senior Vice President – General Counsel
Chad Horner
Chad Horner serves as Senior Vice President and General Counsel for ASRC Industrial. He and his team represent the interests of our people, clients, and owners in contract negotiations, employment and labor matters, litigation and construction matters.
Chad joined AIS in April 2019 and served as Interim General Counsel from September 2020 to December 2021 before moving into the General Counsel role. Well respected by his colleagues and a supportive leader, he approaches each new challenge with dedication, determination, and thorough research and analysis to develop creative solutions to complicated problems.
Prior to joining AIS, Chad worked in firm and in-house positions in Little Rock, Arkansas; St. Louis, Missouri; and Wichita, Kansas; where he specialized in labor and employment issues. He holds a Juris Doctorate degree with honors from the University of Arkansas at Little Rock, William H. Bowen School of Law, and a Bachelor of Arts in History from McNeese State University.
Senior Vice President – Chief Financial Officer
Tony Spagnola
Tony Spagnola serves as Senior Vice President – Chief Financial Officer of ASRC Industrial. As the CFO, Tony is responsible for enterprise-wide internal controls, accounting, financial reporting and planning.
Tony joined ASRC Industrial in January 2020 with more than twenty-three years of leadership experience building, developing and leading both financial, as well as operational teams across multiple industries. Prior to joining ASRC Industrial, Tony served as a Business Consultant at global consulting firm RGP, where he managed a diverse portfolio of service and manufacturing clients, working to solve their financial and operational challenges. Before joining RGP, Tony served in senior leadership roles with Mastec Utility Services, Quanta Power and SelectBuild Mid-Atlantic.
Tony holds a Bachelor of Science and a Master of Science in Mechanical Engineering from the University of Pittsburgh, as well as a Master of Business Administration with a Finance concentration from University of Pittsburgh's Katz Graduate School of Business. Tony is a Certified Management Accountant and is Licensed Class A contractor in the State of Virginia.
Senior Vice President – People
Andrew McClain
Andrew McClain is Senior Vice President – People, in which capacity he is responsible for all aspects of the "employee experience" at ASRC Industrial, including: talent acquisition, employee engagement, compensation and benefits, talent management, learning and development, succession management, corporate communications, HRIS and labor relations.
Andrew brings more than 17 years of experience building and leading global teams responsible for developing and implementing dynamic people-focused programs. Prior to joining ASRC Industrial, Andrew worked for several Fortune 500 companies including ConocoPhillips, Royal Dutch Shell, and Oshkosh Corporation. Most recently, Andrew was the VP HR for Stanley Black & Decker where he led the human capital work streams for a number of strategic acquisitions including the iconic CRAFTSMAN brand from Sears Holding Corp. Over the course of his career, Andrew has lived abroad in Australia, The Netherlands and Belgium and has become conversant in several languages.
Andrew holds a Bachelor of Arts in Linguistics from Baylor University and a Master of Science in Management from Texas A&M University and is a certified Executive Coach.
Vice President of Sales and Marketing
Karen Kemp
Karen Kemp is Vice President of Sales and Marketing for ASRC Industrial. In her role, Karen leads enterprise-wide sales and marketing activities to drive growth and profitability for the organization.
Karen joined ASRC Industrial in June 2019 as National Strategic Account Manager. Prior to ASRC Industrial, Karen worked as a Business Development Director for JE Dunn Construction and was the Director of Sales and Business Development at Mavo Systems, an ASRC Industrial company.
Karen earned a bachelor's degree in Music Education from Concordia College and a Master of Arts in Liturgical Music from Saint John's University.
Vice President of Health, Safety and Environmental
Mike Lindsey
Mike Lindsey is Vice President of Health, Safety and Environmental (HSE) at ASRC Industrial. In his role, Mike leads the enterprise-wide health and safety organization.
Mike joined ASRC Industrial in April 2019 as HSET Director – Cleaning, Demolition and Remediation. Prior to ASRC Industrial, Mike worked as the Director, Environmental, Health and Safety and Quality at K2 Industrial Services, an ASRC Industrial company.
Mike holds a bachelor's degree in Psychology from University of Illinois at Urbana-Champaign and a master's degree in Industrial Hygiene from Montana Tech of the University of Montana. Mike is also a Certified Industrial Hygienist, a Certified Safety Professional and holds a NACE Coating Inspector Level 2 certification.
Vice President of Operational Excellence
Chandi Prados
Chandi Prados is the Vice President of Operational Excellence for ASRC Industrial. In her role, Chandi leads enterprise-wide initiatives in both Finance and Operations.
Prior to joining ASRC Industrial in 2018, Chandi was with Arctic Slope Regional Corporation subsidiary ASRC Energy Services, for more than 20 years. Chandi has held various leadership positions within the ASRC family of companies that have positively affected the operations of ASRC Industrial. In this role, Chandi is the liaison between the Operating Companies and AIS Corporate. She also supports the COO in operational projects, such as claims support, project management cost training, fleet management and Federal program compliance.
Chandi holds an associate degree from South Louisiana Community College.
President, FD Thomas
Dan Thomas
Join Our Team
Let's Connect